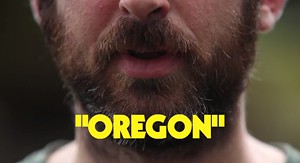 Last updated on February 21st, 2017 at 08:32 am
The secret's out, Oregon is now the number one place to in the U.S in 2014, and Oregonians aren't having it. A hilarious new video reminiscent of the hit show Portlandia, was recently published by Youtube user Adam Mack. The video urges Portlanders to stop bragging about how great the city is, in hopes that people will stop moving here.
The solution to prevent more people from moving to Portland? Stop telling people about it.
As former Oregon Governor Tom McCall once said: "We want you to visit our State of Excitement often. Come again and again. But for heaven's sake, don't move here to live. Or if you do have to move in to live, don't tell any of your neighbors where you are going."
(h/t GoLocalPDX)