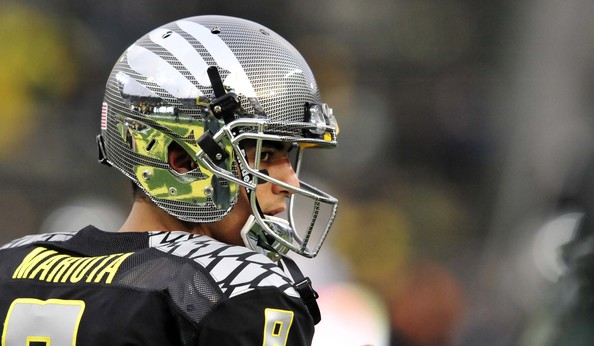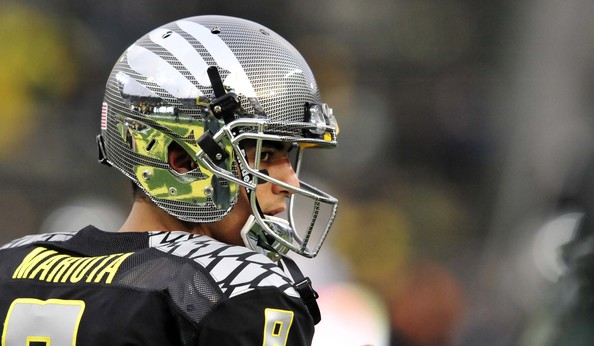 Oregon Duck's quarterback Marcus Mariota and Heisman trophy winner is expected to announce later Wednesday that he will indeed forego his senior season with the Ducks to enter the 2015 NFL draft, league and school sources told ESPN.
While we'd love to see Mariota stay for another season, we're of course not surprised to hear the news on his decision to go pro. Mariota has already finished his degree in General Science at Oregon, and we were thankful to have him as one of the best quarterbacks in history to play for our Ducks.
How do you feel about Mariota going pro? Let us know in the comments!
H/T ESPN