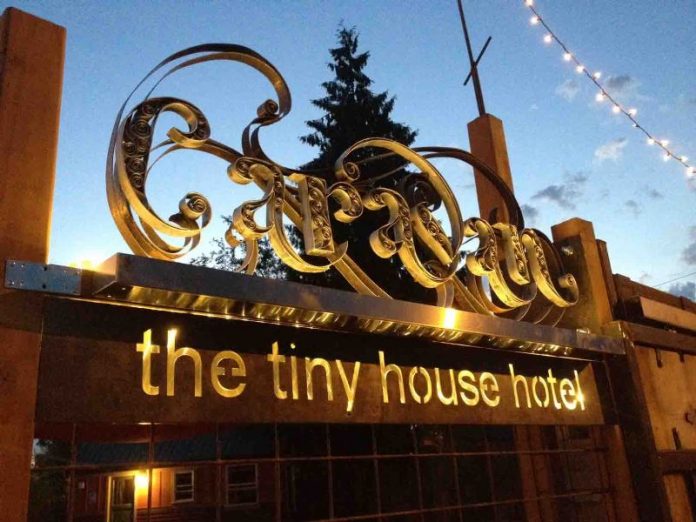 We've shared with you a few tiny homes, but have you seen Portland's Caravan Tiny House Hotel? It's a huge movement you simply cannot ignore, and it's a big thing in Oregon right now.
The hotel is made up of three cozy itsy bitsy homes – each adorably-named Rosebud, Pearl, and Tandem. One look at the photos will make you want to snuggle up right now in Portland's Alberta Arts District. The common area includes outdoor and covered seating, hammocks, and a BBQ complete with a fire pit.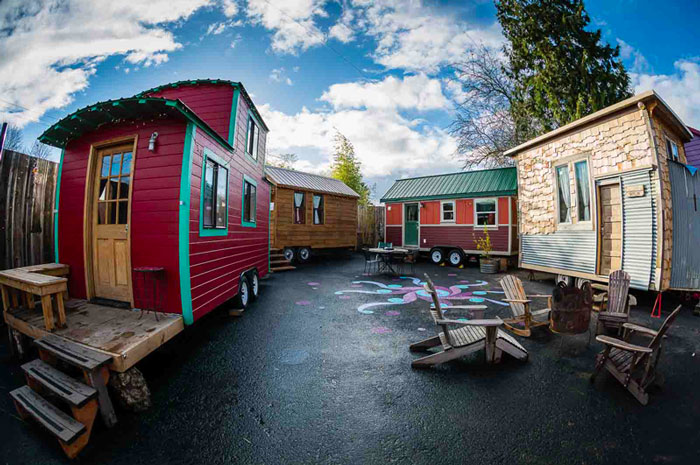 The largest tiny home being the Tandem at 160 square feet, which comfortably sleeps four people. The home is made from locally-sourced pine walls and feature cork floors. The Rosebud is the Caravan's medium-sized at 120 square feet, sleeping two. The Pearl is the smallest of the bunch, at only 90 square feet. The pearl includes a combined toilet and shower, with a dinette converting into a bed and a loft that sleeps up to three people.
If you're looking for one of the most unique places to rest your head, The Caravan Tiny House Hotel is the place to go, showcasing small living. There is also word they plan to expand to six tiny home hotels sometime in the future.
H/T Inhabitat