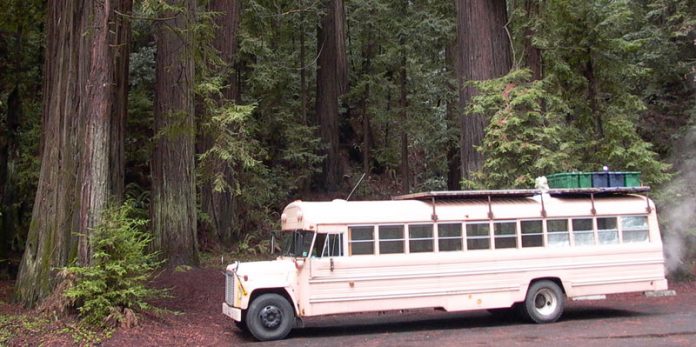 [tribulant_slideshow gallery_id="2″]
Here's one way to live without all the hassle of owning land, signing papers, and paying utility bills. This little old school bus was converted into a beautiful home, and sold to a young couple living in the Cascade Mountains.
The bus home includes a rustic wood-fired stove to keep you warm when in the mountains, which has been spent comfortable through many winters in it in the high Rockies of Colorado, New Mexico, California, Oregon and Washington.
The bus home includes fully functioning plumbing, and is lined with wholesome timber with shelving and furniture. While this bus may not get the best fuel efficiency, it's probably best not to travel too much.
How would you like to live in this home on wheels? Let us know in the comments.