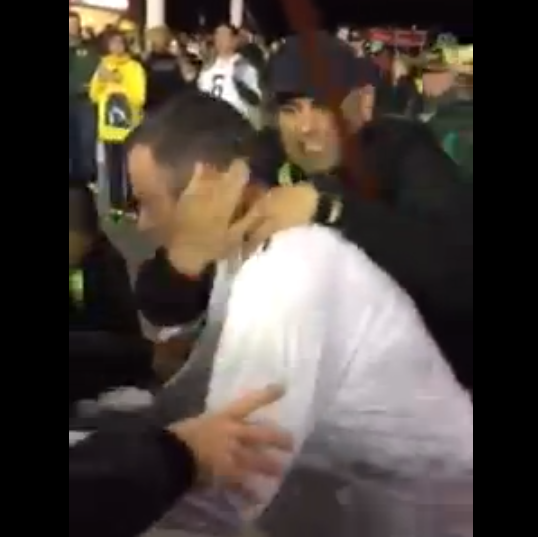 According to the story, this man was here with his son enjoying the game, when he made the mistake of walking down the wrong pathway. Fortunately, a woman was able to capture the unfortunate incident on video.
Police using excessive force is becoming all to common these days. It seems that's all I hear about anymore. Judging from what I see, and from what witnesses had to say, the police officers were completely out of line. I guess walking the wrong way means you deserve to get beat with a baton.
Please pass this video along, and let us know in the comments what you think.