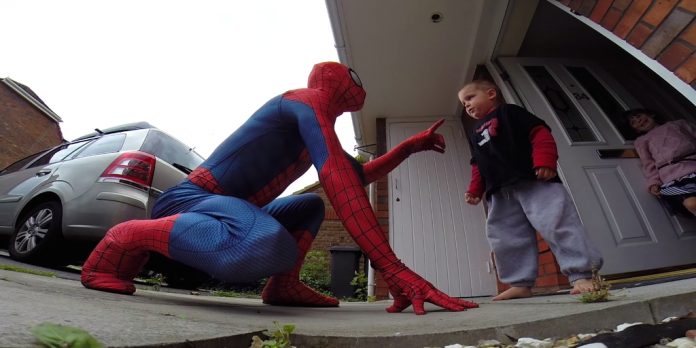 This video is sure to brighten anyone's day. Five-year-old Jayden Wilson was in for a very special surprise on his birthday, from Spider-Dad.
Little Jayden has been diagnosed with a terminal brain tumor, and according to the story only has about a year to live.
His loving father Mike wanted to make sure his birthday would be memorable, and surprised him in a tailor-made Spider-Man costume, with a GoPro camera to capture the awesome moment when he leaps from the roof — like Spidey would.
Today he is still with us fighting it all the way, but at least he has Spiderman to take care of him.
Click here to goto Jayden's Facebook Page