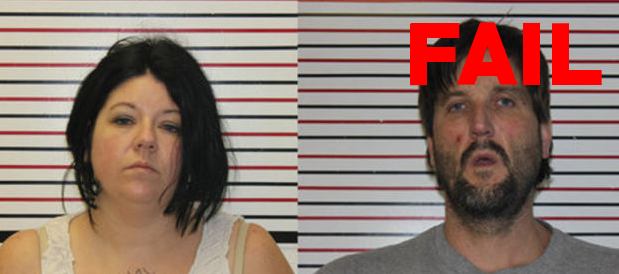 Every species has its runt of the litter. For every Lionel Messi there is a Darron Gibson; for every Jonathan Franzen there is a Jeffrey Archer.
So for every criminal mastermind basking in the glory of their ill-gotten gains there is a numbskull languishing in a cell somewhere because they didn't have two brain cells to rub together.
Ladies and gentleman, we present for your reverie and amusement, some of Oregon's dumbest criminals, futile felons, bungling burglars, rubbish robbers, and laughable lawbreakers.
---
1. This genius BROUGHT A baseball BAT TO A GUN FIGHT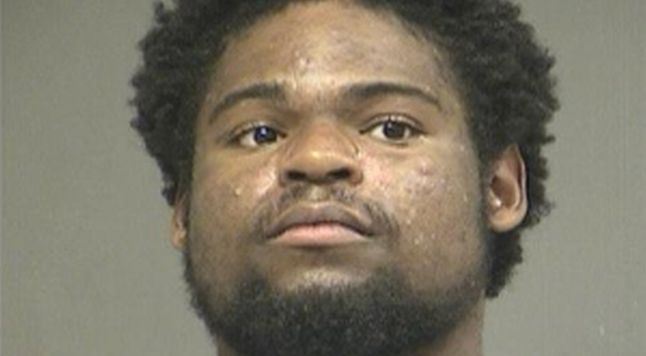 Smack in the middle of summer 2013, The Discount Gun Sales shop at 8118 SW Beaverton-Hillsdale Highway was closed following a robbery attempt.
Police say around 4 p.m. a man carrying a 9-inch knife and a baseball bat entered the gun shop and smashed a display case. His apparent aim? An unloaded semi-automatic handgun.
The store's manager then grabbed his own gun. That gun, however, was loaded.
"The store manager called Sheriff's Deputies and reported the man smashed a display case and removed a handgun," according to a sheriff's office news release. "The manager said he had his gun pointed at the robber, keeping him detained until the deputies arrived."
---
2. If you're going to rob the bank, make sure they know you want to rob the bank.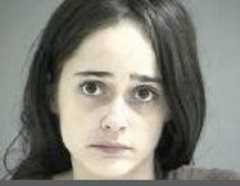 Stephanie Martin walked into an Oregon bank and handed the teller a note. It read: "Need $300 or I'll kill you. I'm serious." Never mind the semantic issues — she never actually told the teller to do anything — and due to the fact the teller couldn't read Martin's handwriting, unfortunately the teller was unable to comply. When she explained this to Martin, the robber actually went to a nearby table of bank slips and rewrote the note, giving the branch manager time to ring the silent alarm — and giving tellers everywhere a new tool in the fight against bank robbery.
Martin was arrested at the scene.
---
3. Does this count as his one phone call?
EUGENE, Ore. –  The young man apparently just wanted to phone his parents. I guess he thought making a call from the Eugene, Oregon police station lobby while being wanted was the most appropriate place to do so.
An officer who was working at the time recognized him from surveillance footage of him robbing a Wells Fargo bank branch the day before.
The officer notified detectives, who arrested the man nearby.
Police say 23-year-old Nathan Alan Bramlage was booked into the Lane County Jail for investigation of second-degree robbery and violating probation.
Detective Ralph Burks tells the Register-Guard, "I just assume that he didn't believe that we'd recognize him."
---
4. Calling 911 In Middle Of Meth Deal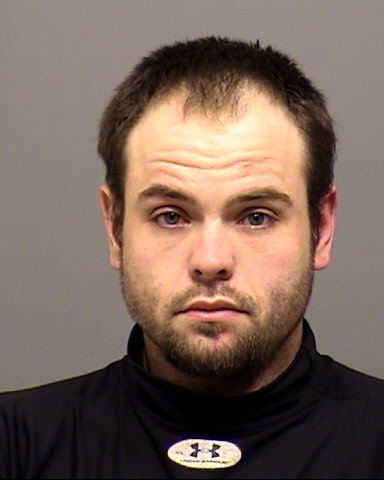 Butt dialing your girlfriend in the middle of cheating is one thing, but this would definitely top that.
From Fox News:
MOLALLA, Ore. –  Police in the Oregon town of Molalla say a dispatcher received a cellphone call and overheard a drug deal taking place.

A phone in the woman's pocket inadvertently dialed 911 early Tuesday and dispatchers heard a conversation with a man about drugs.

KGW reports police tracked the GPS signal to a car in an alley about a block away. An officer who arrived at the scene could be heard over the phone by dispatchers.

The officer found methamphetamine and arrested a 25-year-old man on multiple drug charges. The 25-year-old woman was cited for possessing marijuana — and hung up her phone.
---
5. Well at least the waitress got meth for a tip. Better than nothing, right?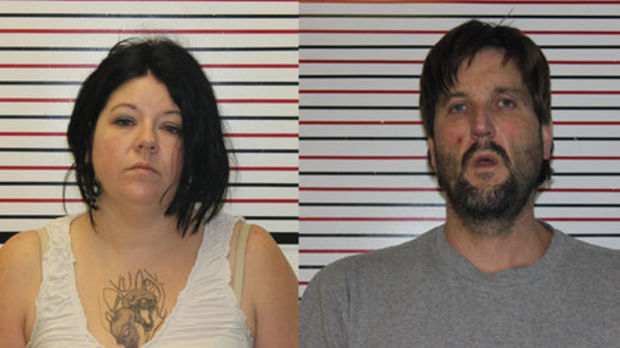 They remembered to tip their waitress – in crystal meth, police said. Its like straight out of an episode of Breaking Bad.
---
6. Nice shirt bruh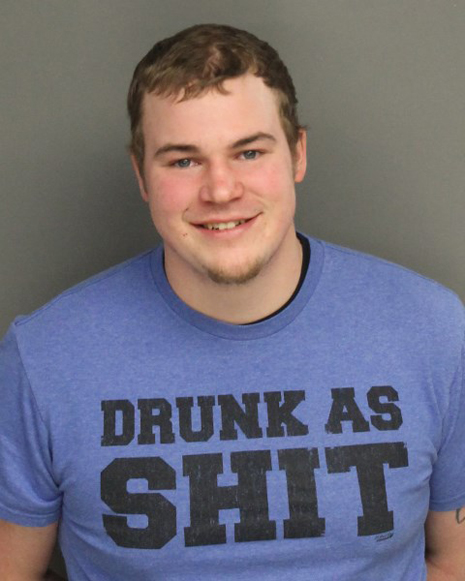 Well what was your first clue? A 21-year-old man in Corvallis is accused of driving drunk while wearing a T-shirt that read Drunk As Shit.
From KPTV:
A police report obtained by the Corvallis Gazette-Times newspaper said McMakin's ex-girlfriend called 911 around 3:30 a.m. March 30 to report he was too drunk to drive.

The two had been at a party together, the police report said, and McMakin had given his ex-girlfriend a ride home. The Gazette-Times reports McMakin's ex-girlfriend took his keys and ran into the house, only to be followed inside, where police said McMakin slapped, pushed and choked her an in effort to get his keys back, then drove away.
---
7. Here's a new twist to the phrase "sleeping on the job."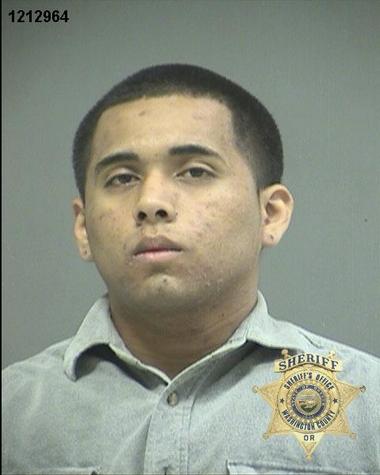 Cristian Villarreal-Castillo apparently fell asleep while attempting to burglarize a home in Rockcreek, Oregon. A resident stumbled across Villarreal-Castillo sleeping on his kitchen floor sometime in the wee hours of the morning.
According to The Oregonian:
Upon arrival, the deputies found the residence had been ransacked in an apparent attempt to steal valuables. Deputies believe Villarreal-Castillo entered the residence through an unlocked door but fell asleep while he was gathering items.
Police found other items apparently stolen elsewhere on Villarreal-Castillo, including a GPS system and several electronics. Police believe that the alleged perpetrator had carried out another burglary just hours earlier. It's unclear what caused Villarreal-Castillo to fall asleep during the failed raid.
---
8. Catch me if you can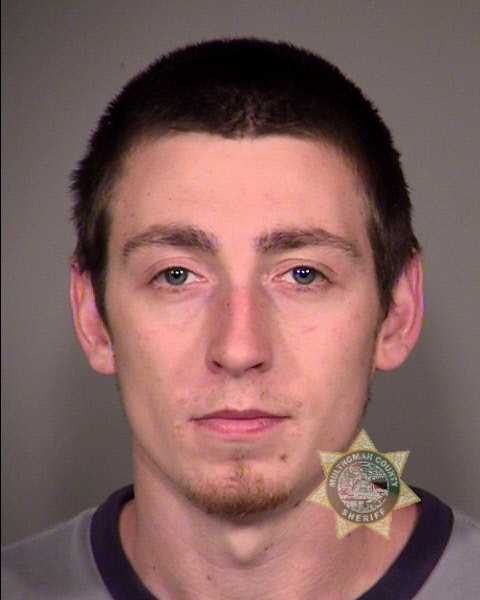 Convicted thief James Tindell, of Oregon, had enough of the court-ordered drug treatment he agreed to partake in, avoiding a prison sentence. He decided it was time to bounce, and left Oregon — but not without a little virtual taunting.
Tindell, apparently loved to brag about his escape from Oregon, while updating his Facebook profile regularly as he drove across the country. He even taunted his probation officer  — "Fresh out of another state," he wrote in one. "Catch me if you can." In another, he avoided all discretion entirely: "I'm in Alabama."
Of course, Tindell was eventually pulled over for speeding in Daphne, Ala. soon after. After the officer ran his license, the warrant was immediately found and he was arrested on the spot.
Tindell was ordered to reimburse the state $2,600 for his flight back to Oregon and was sent to prison for 30 months, PC World reported.