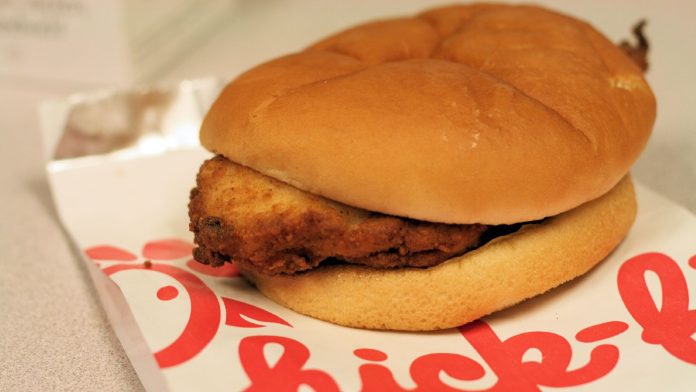 Last updated on December 27th, 2021 at 08:01 pm
While not nearly as exciting as In-N-Out Burger coming to Oregon, the controversial fast food restaurant Chick-fil-A is expected to open in Vancouver.The fast food chain, which has made some pretty bad press in recent years with the CEO Dan Cathy speaking out against gay marriage, is planning to demolish a residential building at 719 S.E. 164th Ave. 
The restaurant will seat 119 and be complete with a drive-thru service. This will be the first Chic-Fil-A to open in Washington, with plans in the future for a location in Hillsboro, Oregon.
I've personally never ate here, and honestly could care less… Although, maybe I'm missing out and I have no idea what I'm talking about. Have you had yourself a sandwich from Chic-Fil-A? Let us know what you think in the comments!