Last updated on February 21st, 2017 at 08:34 am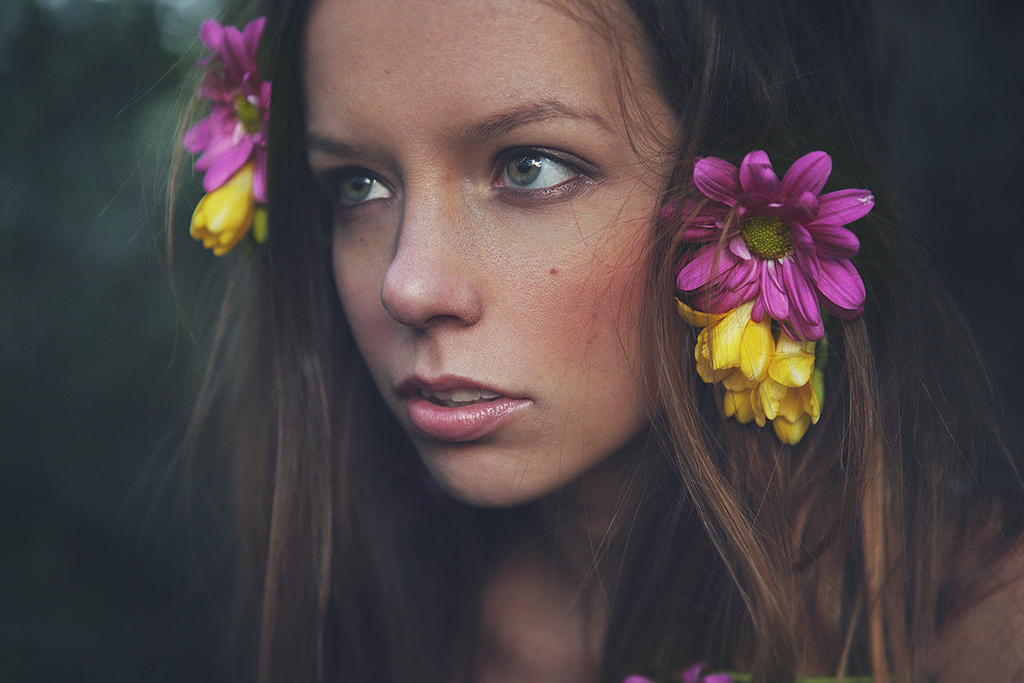 I saw the warning signs and chose to ignore them. Only now do I realize how much blood is on my hands.
Two years ago my wife was (mostly) a normal person, but I didn't mind her abnormal traits. Those made her enjoyable, specifically her groundbreaking work as a choreographer that spawned the "What? Dance" — a shimmy that involves bizarre gyrations, shrugged shoulders and a puzzled look on your face similar to this.
Then we moved to Oregon, the Home of the Hippies. Guess which club my wife now belongs to?
She doesn't have dreadlocks that are a nesting place for squirrels, nor does she smell like she just emerged from inside a homeless man's corpse, but her actions over the past year lead me to believe that she might someday suggest we wash and reuse our toilet paper.
I desperately wanted to believe it was a fleeting phase, one that would pass as quickly as her foray into knitting (total time: 19 minutes). But there's something in the water in Oregon that, at least partially, forces a person to wrap their arms around hippiedom.
Let me make a quick clarification: I know the difference between a) the original hippies of the 1960s, who railed against the ills of the government while dropping acid and having sex with everyone whose name starts with a letter, b) the modern hippie, who rails against the ills of plastic bags while eating an algae-and-tofu sandwich on gluten-free cardboard, and c) the pseudo-hippie, who is mentally unstable and randomly declares that nearly all mainstream food and manufactured goods are agents of death.
My wife is a rising star in the pseudo-hippie culture. The past few weeks have been especially alarming, and one incident in particular is causing me notable anguish.
Here's a curious question: Am I able to amend my marriage license to include the clause, "Both parties must use real deodorant for human beings and not a stick of chalk that a group of chimpanzees stuck in a plastic container and miraculously sold to the local hippie store" … ? Is that legal? Because that's the No. 1 thought in my brain today.
Last week, my wife read an article on the dangers of anti-perspirants because they contain aluminum that may lead to breast cancer. So the natural solution, she thought, was to find an aluminum-free deodorant. I understand her concerns, but deodorants don't really deodorize anything, especially not the brands made by people who drink tree bark-and-dirt smoothies.
Everyone needs anti-perspirant. This is non-negotiable. If you merely wear deodorant, you're trying to mask an unmaskable problem. It's like chopping off all your fingers and then saying, "I'm going to wear this new wristwatch to divert your attention from the pool of blood gathering at my feet."
I should state clearly that my wife doesn't stink, at least not to non-husbands. She's well aware of how ineffective her salt crystal deodorant is at close range. The sticker on the bottle says it's "cruelty free," but I assure you that I'm suffering.
Sadly, she'll use this deodorant for the rest of her life.
This is just the latest of the many changes to our lives since moving to Oregon. We now make our own laundry detergent, a painstaking process that requires you to grate bars of soap into a fine powder that results in about 1 cup of detergent.
But, lucky us, we only need to use a tablespoon of soap for each load of wash. (I'm gonna go out on a limb and say your clothes are cleaner than mine.)
We have a juice maker the size of a small car, but it has only been used to make healthy (nasty) vegetable smoothies. These are all the rage in Oregon. My wife blends kale, chard, broccoli, apples, celery, spinach and water into the most horrid-looking concoction the world has ever seen.
Have you seen the fluid that comes out of a woman when she gives birth? That's what our juicer produces, only the birth goo probably tastes better.
There's also been a switch from normal milk to almond milk; the purchase of environmentally friendly light bulbs that require an act of God to emit any light; an effort to recycle everything that enters our home, including used Q-tips; and a desire to conserve water by her peeing outside on the grass instead of in the toilet. (OK, so I made up a couple of those things, but you get the point.)
You might say all this makes her a healthier person and one who has less of a harmful impact on the planet. I agree. It also makes her a weirdo. In fact, Merriam-Webster's definition of hippie is exactly that:
hippie [hip·pie] n. a weirdo
I could have done more to prevent her brain from malfunctioning on such a severe level, but I was in a state of denial. And I blame Oregon. Surely you understand. I hope you do, because I'm probably gonna need to come to your house soon and borrow some toilet paper.
[This story was used with permission and excerpted from Hyper Bully, originally published by Tyler Hansen.]