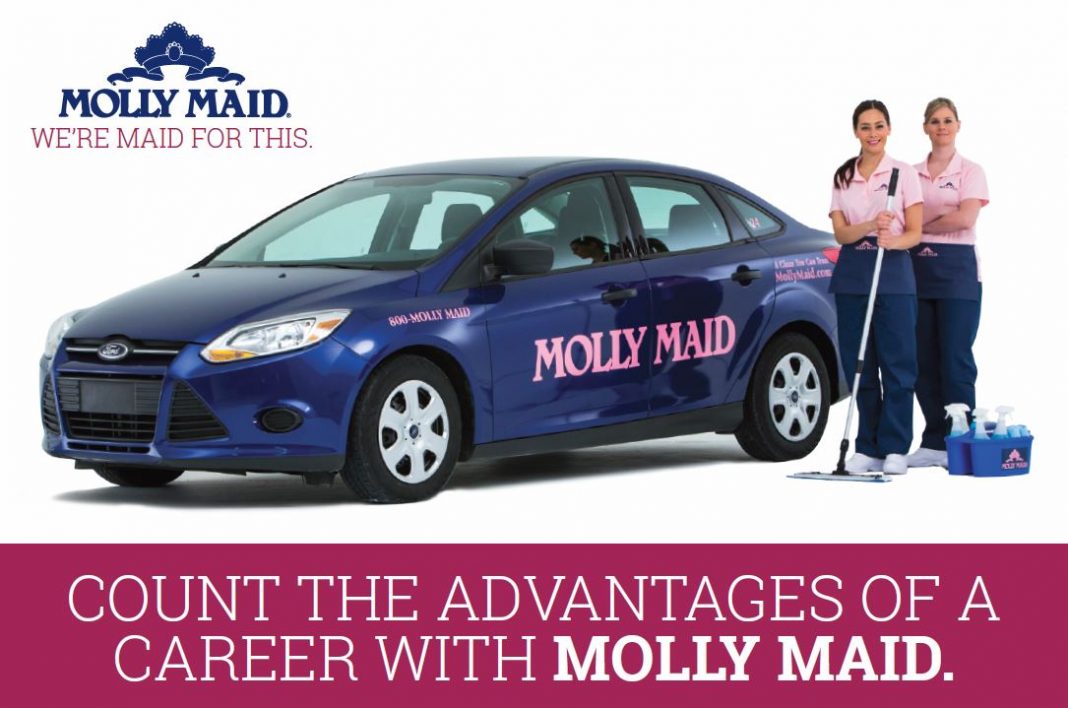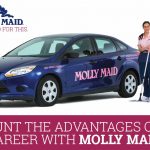 Website Molly Maid
Greater Portland & Vancouver
Love to clean? Why not get paid for it? Molly Maid is NOW hiring multiple house cleaners in Portland & Vancouver Metro area (6 people total).
(Para leer esta publicación de empleo de Portland en español, haga clic aquí.)
At Molly Maid, a nationally recognized cleaning business, we offer customer-focused cleaning services specially crafted to enhance the daily lives of our customers so it is essential that applicants are detail-oriented. Primary duties include cleaning to ensure client satisfaction per Molly Maid's high level of cleaning standards, deep cleaning services, and driving to customers' homes. While professional cleaning experience is not required, the ability to clean efficiently and thoroughly is important. We know that every customer's home is their sanctuary, and our maids are all punctual and respectful of our customers' spaces.
COMPENSATION & BENEFITS
Competitive Compensation (starting over $16/hr while cleaning)
Incentive Opportunities
Full Time + No Holidays
Paid Training
Advancement Opportunities
Company-Provided Cleaning Supplies
Company-Provided Vehicle for Driving to Customers' Homes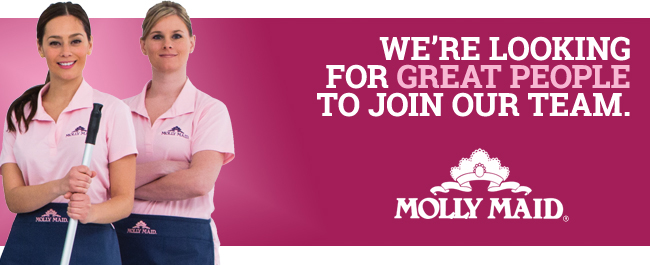 PRIMARY DUTIES & REQUIREMENTS
Thorough, Detailed Cleaning.
Ability to bend, reach, and lift up to 25 pounds.
Positive, professional attitude.
Bilingual in English & Spanish preferred.
Strong communication skills.
Start/Finish from Vancouver, Washington Headquarters.
Valid driver license and reliable transportation to work.
MORE INFO
Our housekeepers work together in homes all over Portland to provide professional cleaning services near you. While Molly Maid is well-known as a trusted maid service, we also offer deep cleaning services. This type of home cleaning is for homes that may be heavily soiled or are being professionally cleaned for the first time—or even for homes for sale in Portland! No matter the type of house cleaning our customers need, we always keep their homes fresh and sparkling clean.
Molly Maid in Portland is a locally owned and operated cleaning company. Territory covers the entire greater Portland metro area including Vancouver, Washington, so there is never a shortage of work. Please fill out the contact form below to schedule an interview.
Meet at 2515 E Evergreen Blvd, Vancouver, WA 98661 each morning.