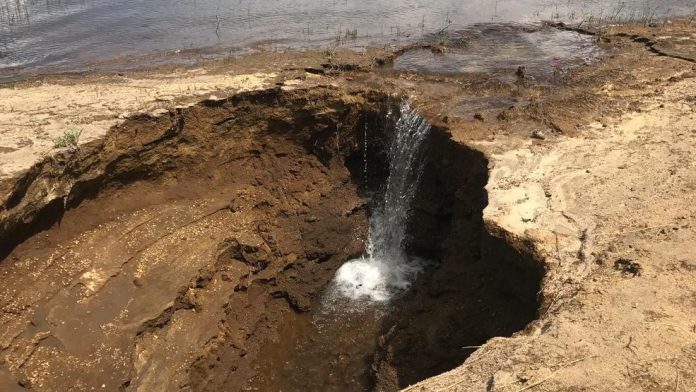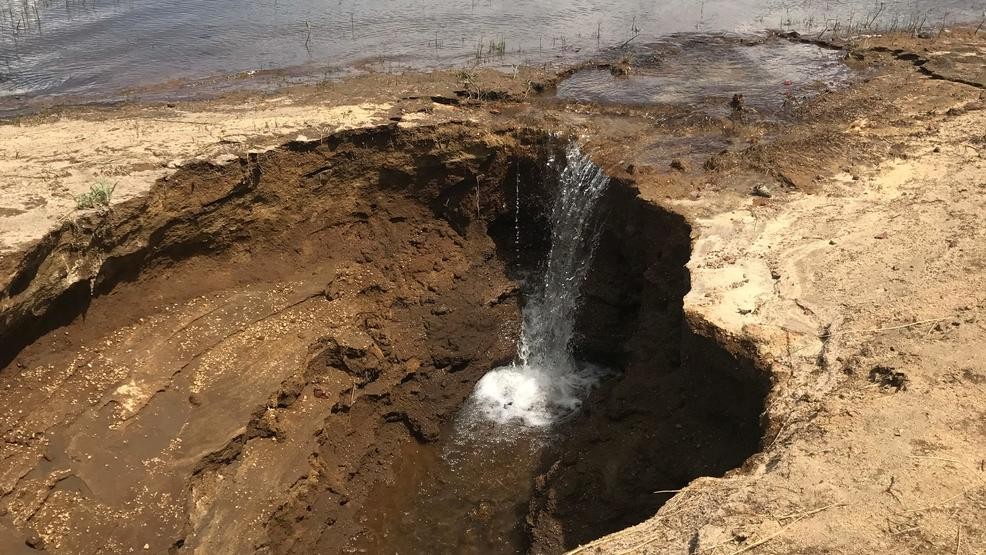 Just want in tarnation is happening here? The news is reporting the largest sinkhole ever, which has formed near a campground on the Wickiup Reservoir over the weekend. We're guessing it's probably best to stay clear, as the Bureau of Reclamation and the Deschutes National Forest suggests the public stay aways from the big ass sinkhole near Reservoir Campground on the southwest side of the reservoir.
"Forest Service employees will continue to monitor the sinkhole to determine whether to keep the boat launch open," the federal agencies said in a press release. "The public is advised the boat launch may close in the future."
The 10-foot by 12-feet foot sinkhole is reported to be a whopping 4 1/2 feet deep, with the ground being "highly unstable."
We're asking folks to steer clear of this sinkhole at Reservoir CG ~30 yards from the boat launch. Boat launch and Campground remain open. pic.twitter.com/EoZcWgLW46

— Deschutes NF (@DesNatlForest) June 26, 2017
Currently they don't have an estimate on when the hole will be filled, stbalized or otherwise mitigated. The sinkhole is said to be about 250 feet away from the campground boat ramp, which still remains open.
For updates on the status of the boat launch, and the nearby campground head over to the Deschutes National Forest website and the Bureau of Reclamation website.