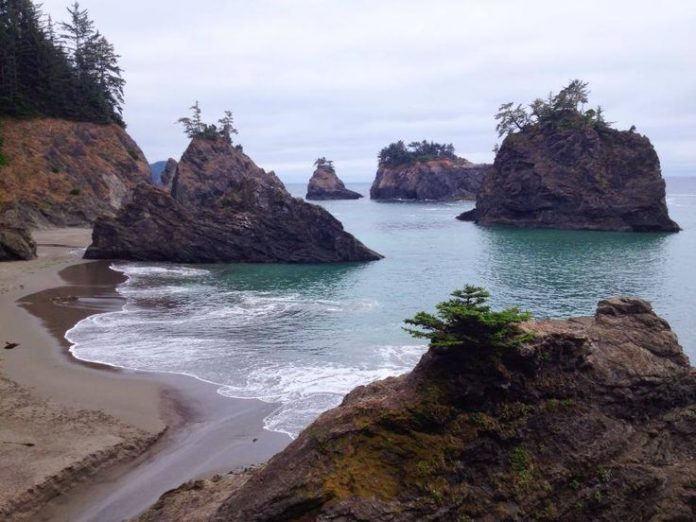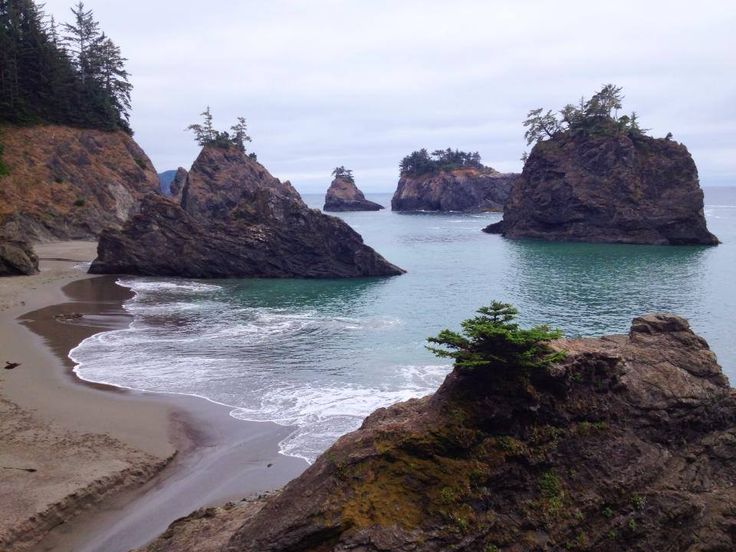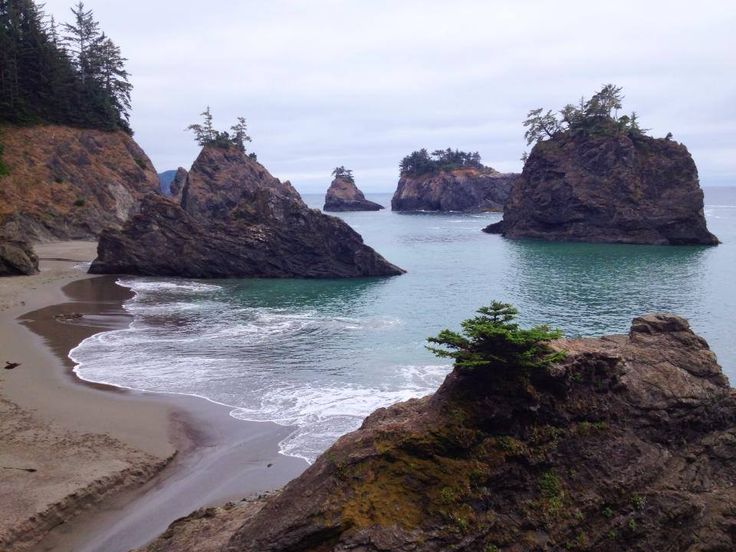 If you're looking to add something else to your bucket list for places to explore in Oregon, you will most certiainly want to discover the Secret Beach and Thunder Rock Cove.
When hiking a trail just south of Spruce Island Viewpoint, and north of Thunder Rock Cove, you will come across the beautiful Secret Beach.
So how secret is this beach? Well this little hidden gem apparently only gets visited by a few people each year – and the furthest of the tree beaches is only accessible during exceptionally low tides. The Secret Beach also does not have an official parking lot or designation.
As far as the first beach, well this one is accessible at any tide. Following the path down to the parking area you will come across a steep climb down a rock which is known to be somewhat challenging. You'll then come across a small stream to a beach.  At low tide, it is possible to head south to a second beach. At a very low tide (-2 ft) there is a tunnel that is open to walk to the second beach. Also, at a low tide, there is a short cave to walk further south to a third beach, which is actually the beach below Thunder Rock Cove.
Thunder Rock Cove is a little visited parking area north of Brookings because little is visible from the lot. However, be certain to take the hiking loop out to view the rocks out to Thunder Cove. Here you will find incredible views that are rarely seen by those who don't venture far from their cars. The short hike is well worth it, as you will see crashing waves, tiny beaches and inlets as well as a collection of marine birds. Be mindful of children and pets, as the well maintained trail gets right up to the edge. It's also worth noting this trail is a portion of the Pacific Coast Trail.
There are two parking lots used to access the beach. The shortest hike is from a small unmarked parking lot between the Spruce Island and Thunder Cove parking lots. Turn off just before a guardrail. Others park at the Thunder Cove parking lot and take the trail to the north. This is a bit longer hike, but the parking lot is easier to find and access.
Here is a YouTube video featuring a great photographer in Oregon, John Ramer. He explored this area sometime ago.
Have you been to this beautiful beach? Planning on a road trip here? Be sure to let us know in the comments.